Reliable Spot Welding, Parts Washing, & Tumbling Services
---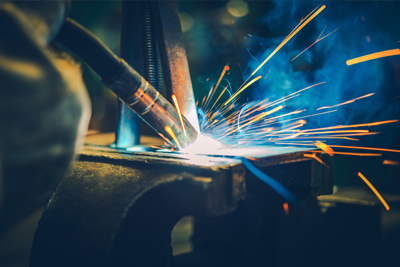 Our internal processes have strengthened our quality and cost control on all projects.
Sterling Die & Engineering's drive to be a one-stop shop required an investment in the future and we made it. Many of the parts that we now supply to our automotive, military, and alternative energy-solar clients are processed through with these services.
At SDE, we have numerous spot welding capabilities. Our trained staff has experience in welding various types of stainless steel, stainless steel, and even aluminum. This diverse approach allows us to offer you the correct technology source for your specific spot welding application. From concept to prototypes and production parts, the team at Sterling Die & Engineering can satisfy your most demanding requirements.
---
We Keep Our Customers First
Our design department has over 75 years of experience in all aspects of in-house tooling design for all metal stampings. Our CAD department has the most up-to-date technology with years of experience from early developmental prototype stages to complete design. At Sterling Die & Engineering we continue to expanded our capabilities to better serve our customers and offer better value and higher quality tools.
---
Quality Control
Our full service validation department is staffed with some of the most experienced professionals anywhere. Every team member possesses the knowledge to maintain our exceptional quality record in today's demanding production environment. Our knowledge combined with the latest technology helps us to provide some of the highest quality parts available. With our current ISO 9001:2008 certification, you can be assured that our focus on quality will be here today, and in the years to come.