From Full Functioning Prototypes to High Volume Production Orders, SDE Has You Covered
---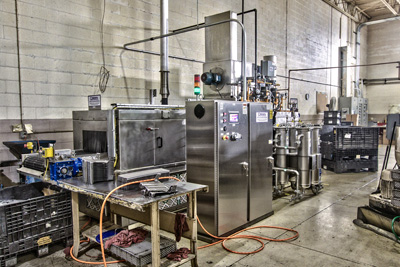 Industry Leading Prototyping Services
We have state-of-the-art product development equipment that allows us to do prototype manufacturing in a matter of hours once the design process is complete. SDE is a Tier 2, ISO 9001:2008 certified manufacturer and supplier of progressive metal dies and stampings in Macomb, Michigan operating out of a 50,000 square foot state-of-the-art facility filled with the latest in leading-edge technology.
Our customers come to us from all industries including automotive, military, and alternative energy-solar. They have confidence that we will deliver quality products that meet their needs, budgets and schedules - so can you!
---
Our prototype department has an incredible team of seasoned craftsmen.
Each team member brings years of experience throughout the prototype phase. When it comes to metals, design, stamping, and assembly for your required application, our production staff has a keen understanding of the processes and materials required for the early stages of development.
Our design department has over 75 years of experience in all aspects of in-house tooling design for all metal stampings. Our CAD department has the most up-to-date technology with years of experience from early developmental prototype stages to complete design.
Our rapid prototyping services utilize many technologies to quickly fabricate scale models of components and systems. Our process supports testing, refinement, and reality-checking all aspects of complex products.