Progressive Die Stamping & Tooling in Macomb, MI
---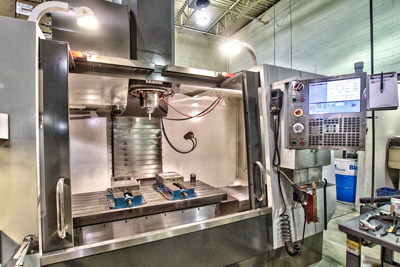 The hallmark of our business is our ability to manufacture precision tooling for progressive dies, line dies, die details, and all tooling related to the manufacturing of quality stampings.
Our design department has over 75 years of experience in all aspects of in-house tooling design for all progressive metal stampings. Our CAD department has the most up-to-date technology with years of experience from early developmental prototype stages to complete design.
Our customer relations are built on the quality that we deliver. You can see our progressive business model in action by looking at the industries we serve. From alternative energy-solar and green technologies to military applications, Sterling Die and Engineering is committed to expanding our technological lead over our competitors.
---
State-of-the-Art Facility
We are proud of our 50,000 square foot state-of-the-art facility that has earned an ISO 9001:2008 quality rating. With a team of craftsmen that have about 200 years of combined experience, our 48-year company boasts a reputation for continually exceeding our customers' expectations. Whether you need us to craft one precision tool or produce a line of parts, we can handle the job. From automotive and alternative energy-solar to military applications and more, Sterling Die & Engineering is your partner to deliver world class quality parts, on time at the contracted price.
---
Quality in Everything We Do
Our full service validation department is staffed with some of the most experienced professionals anywhere. Every team member possesses the knowledge to maintain our exceptional quality record in today's demanding production environment. Our knowledge combined with the latest technology allows us to provide some of the highest quality parts available.